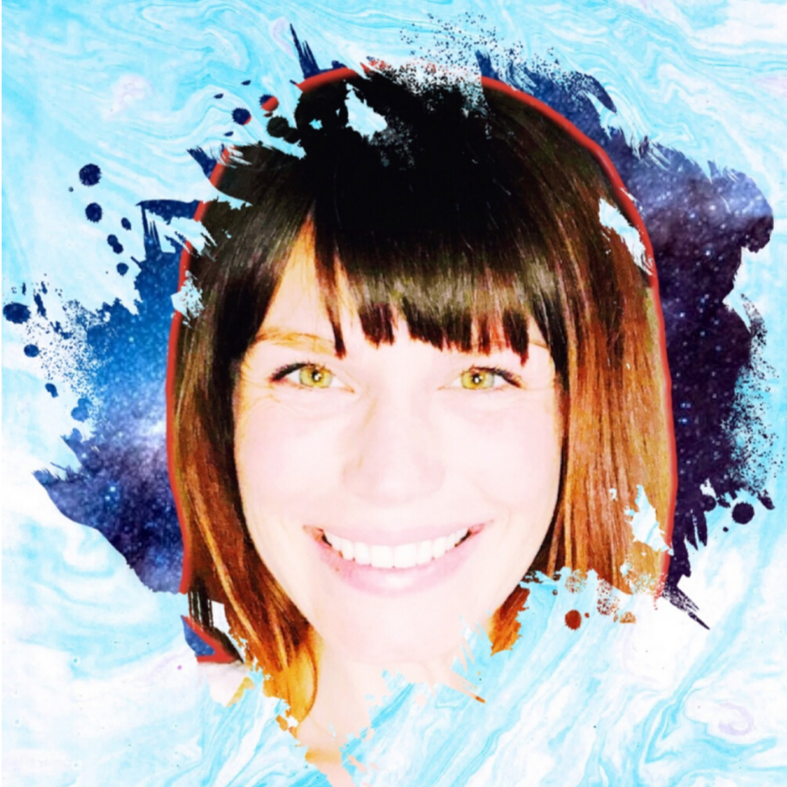 Hey fellow soul, I'm Amy!
---
✧ 𝙰𝚔𝚊𝚜𝚑𝚒𝚌 𝚂𝚘𝚞𝚕 𝙰𝚕𝚌𝚑𝚎𝚖𝚢
✧ 𝟻𝙳 𝙼𝚊𝚐𝚒𝚌 & 𝙼𝚊𝚗𝚒𝚏𝚎𝚜𝚝𝚊𝚝𝚒𝚘𝚗
✧ 𝙼𝚊𝚐𝚒𝚌 𝙰𝚌𝚝𝚒𝚟𝚊𝚝𝚒𝚘𝚗
---
I'm a wayshower, an artist, a mama, a nature-lover, a truther, and the proud creator of the Third Eye Awakening Podcast.

I clearly see things in the micro and the macro. I see the energetic structure of the Universe, multiple dimensions, multiple timelines and the natural flow & trajectory of All Creation.

My gift is to help people remember Who They Really Are.

I want to help you awaken and activate Your True Magic, Your True Self, and to remember Your TRUE power & potential.

I work my Magic through Akashic Record sessions, online courses & programs, and 5D coaching.

I also have a special passion for All things Motherhood. I spent 10 years working as a Nanny, a Doula & a Midwife. I have gained personal experience and medical experience in the domain of mother-baby care.

In 2016 I birthed my second child, a beautiful, perfect baby boy, who was only destined to stay with Us on Earth for 20 days. Additionally I have a thread of Mother-wounds running through my own family lineage.

I have a very deep understanding of Mother-Child Karma and the Mother-wound.

Part of my Soul Purpose is to help heal & support the bond between Mothers, Babies and Families.

I offer a unique 1:1 coaching service for high-achieving entrepreneurial women (often Type A women) who have their shit together in all areas of their lives, and who are currently navigating the question, desire, pressure and fear around becoming a mother for the first time, or becoming a mother again to another child.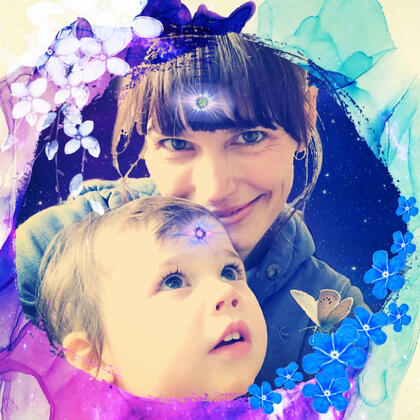 I spend most of my time raising my youngest child, a 2 year-old little pixie of a daughter, Kieran Aoife. It's a full-time job to be sure!!
In all of the snatches of spare time that I can carve out I am creating a conversation and community around normalizing and de-mystifying and celebrating Spiritual Awakening.

I believe that We Are ALL Magic. I believe that Human Beings Are magnificent creator Beings, expressions of the Divine Consciousness that permeates All That Is.

I believe that We Are under a powerful spell that has many of Us asleep and in ignorance of Our Own Magnificent Power…

I believe it is this way because it is part of the greater drama that the Collective Over Soul is playing out for reasons far beyond what I can truly understand…

and yet I also believe that the time is here NOW for Us All to WAKE UP.

It is My mission to be a gentle (insistent) whispering voice reminding You of Your Magic, and inviting You to Wake Up.



Scorpio sun, Leo moon, Pisces rising.

2/5 Manifesting Generator (still not really sure what that means tho, haha).

I love nature, especially the place where the lake meets the forest; my current dream (manifestation in process) is to move with my family to a cozy cottage with a big bay window overlooking the lake and surrounded by cedar trees.

I live in Owen Sound, Ontario, Canada.

My all time favourite musician is John Frusciante— his existence in the world saved my life countless times over the past 2 decades.

I am a registered Midwife, currently on hiatus. It is a beautiful job, a sacred honour, and an exhausting lifestyle. My entire Being demanded a break, and I reckon I'll probably go back to it someday, but for now I'm savouring the normal off-call lifestyle, and the guaranteed nights in my own bed.